REGULAR WORKING HOURS IN THE HISTORICAL MUSEUM OF SERBIA FROM 1 JUNE
Historical Museum of Serbia
Nikola Pasic Square 11
From 1 June, the Historical Museum of Serbia returns to its regular mode of operation. The Museum will be open every day except Mondays from 12 p.m. to 8 p.m. Last admission is at 7 p.m. The price of tickets has remained unchanged and amounts to 200 RSD for adults and 100 RSD for pupils, students and retired persons.

The current exhibition "Kings and Saints of Serbia", authored by Vanja Vuksan, is the result of research conducted by the author over a number of years, and seeks to present the importance of the Nemanjić dynasty for the emergence, development and harmonisation of the Serbian state and church, as well as the significance of the cult of the "ancient Serbian state" embodied in this illustrious saintly ruling family, and its contribution to the endurance of the Serbian people during centuries of Turkish rule until the final restoration of statehood in the 19th century.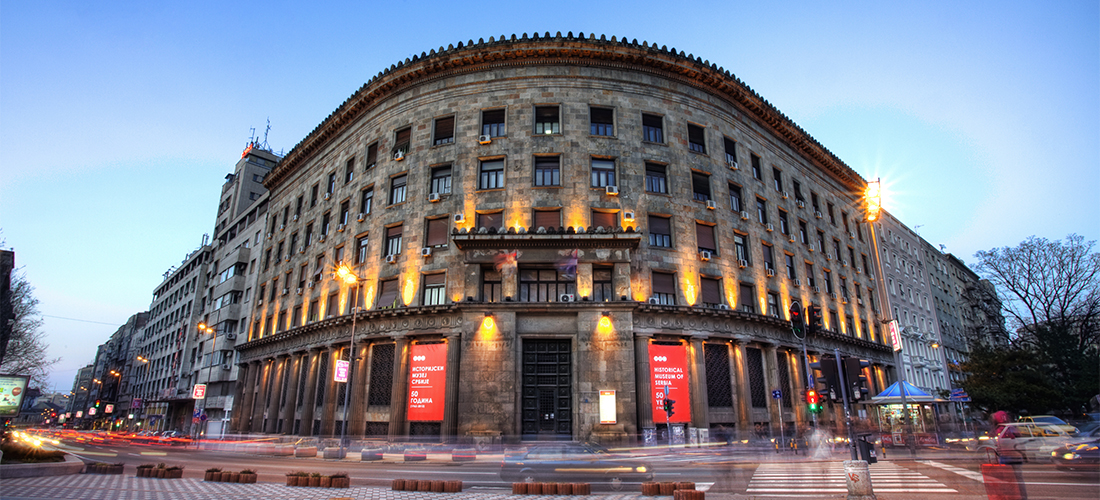 The exhibition is on display until 20 November. Visitors are requested to adhere to the preventive measures against the spread of the infectious disease COVID-19. The following public health and social measures must be implemented in the Gallery: no more than 30 persons, wearing masks and gloves and maintaining social distance, will be admitted at the same time.