INFORMATION CONCERNING THE CONTINUATION OF THE WORK OF THE HISTORICAL MUSEUM OF SERBIA
Historical museum of Serbia
Following the recommendation of the Ministry of Culture and Information that libraries, archives, museums and galleries continue their work, although with strict adherence to the preventive measures against the spread of the infectious disease COVID-19, the Historical Museum of Serbia is pleased to inform you that the Museum Shop will open again on Friday 24 April.

In the Museum Shop, which will be open from Monday to Friday from 12 p.m. to 4 p.m., visitors are offered the opportunity to buy the latest museum editions, which had become out of print in the past few months: "Topčider – the Residence of Prince Miloš Obrenović", "The Apostle of the Serbs – Portraits and Icons of St. Sava of Serbia", "Princess Elizabeth Karadjordjević – Ancestors and Descendants", and "My Sister, Queen Draga".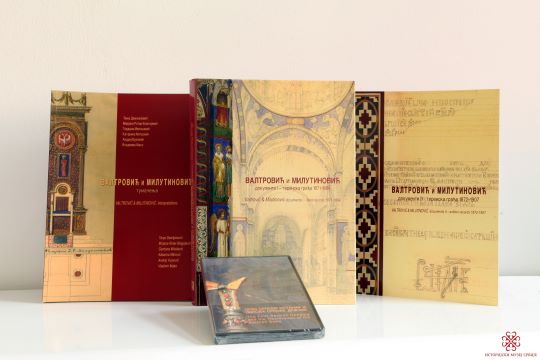 During May, with the anticipated further diminution of the threat from COVID-19 and the relaxation of preventive measures by the competent authorities, the exhibition "Kings and Saints of Serbia", dedicated to the Nemanjić royal family, the most important Serbian medieval dynasty, will be opening for the public. Further information will be available soon.

We would like to remind visitors that during the state of emergency, the Historical Museum of Serbia has been offering its digital editions for free on the Museum's website and social networks, as well as video materials about the previous exhibition, "The End of the Great War, 1917–1918", and the upcoming "Kings and Saints of Serbia", on the Museum YouTube channel.

Also, those interested can browse the depots and collections of the Historical Museum of Serbia and get acquainted with the museum objects through the Cultural Heritage Browser of the Ministry of Culture and Information (kultura.srb).