EXHIBITION "KINGS AND SAINTS OF SERBIA" OPEN FOR VISITORS FROM 7 MAY 2020
Historical museum of Serbia
Nikola Pašić Square 11
Following the recommendation of the Ministry of Culture and Information that museums continue their work, the Historical Museum of Serbia is pleased to inform you that from Thursday, 7 May, the exhibition "Kings and Saints of Serbia" will be open to visitors during weekdays from 12 to 16 hours.

Considering the size of the exhibition space, the following public health and social measures must be implemented in the Gallery: no more than 30 persons, wearing masks and gloves and maintaining social distance, will be admitted at the same time.

The exhibition is dedicated to the Nemanjić Royal Family, the most important Serbian medieval dynasty, and has been realised under the auspices of the Ministry of Culture and Information of the Republic of Serbia, with the support of DDOR osiguranje.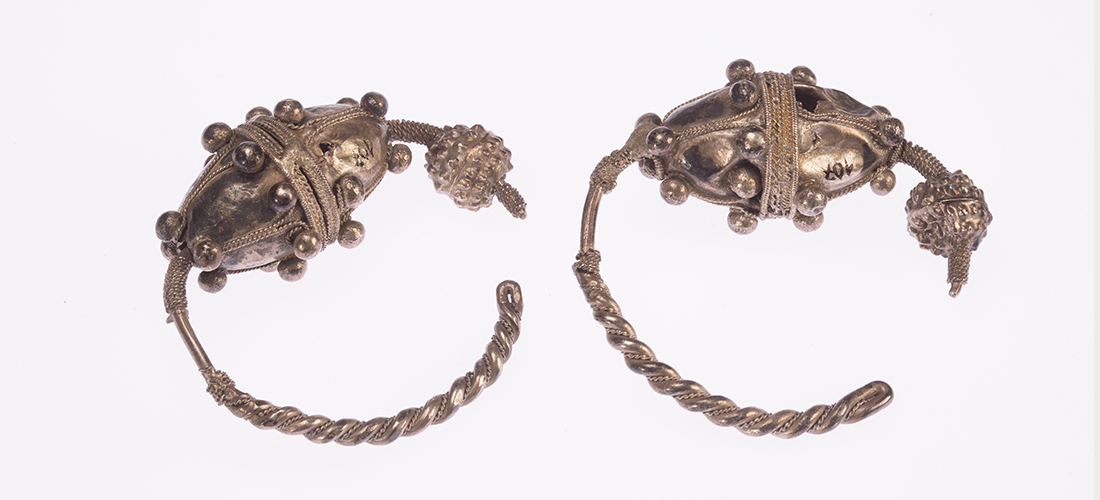 The exhibition is composed of twelve thematic parts, presenting in total: the first dynasties, of the pre-Nemanjić era; the origin and native soil of the Nemanjić dynasty; the symbolic and titular character of the names Stefan and Uroš; the importance of St. Stephen the First Martyr as the patron saint of the dynasty; the imperial insignia of the Nemanjić dynasty; their rulers' courts; the role of the national councils; the cult of the warrior ruler; the Nemanjić family tree; the process by which the Serbian Church acquired autocephaly; the blossoming of endowements erected by the dynasty; the royal sepulchres; and the sanctity of the rulers.

The exhibition includes numerous original objects (jewelry, weapons, ruler's coins and manuscripts), and copies and reproductions of frescoes, icons and relics, representing the richness and diversity of the preserved material heritage of the state of Stefan Nemanja and his descendants during two centuries of rule, and their extraordinary contribution not only to the processes of state- and church-building, but also in the fields of education, literature, architecture and endowment, which was of particular importance to the dynasty, as proven by the numerous churches and monasteries they erected, especially Visoki Dečani, the Patriarchate of Peć, the Mother of God of Ljeviš, Gračanica and Sopoćani, which UNESCO has included on the list of World Heritage Sites.

Visitors have a unique opportunity to see and enjoy objects of exceptional value: the seal of Prince Strojimir, a ruler of the pre-Nemanjić era, one of the most significant objects in the Historical Museum of Serbia; part of Tsar Dušan's stone throne from the Monastery of Studenica; the parapet panel from Dežava, part of the collection of the "Ras" Museum in Novi Pazar; the first Dečani chrysobull, the founding charter, from 1330, of the Monastery of Dečani, which is kept in the Archives of Serbia; and the reliquary of King Stefan of Dečani from the Museum of the Serbian Orthodox Church, which will be on display exclusively until Saturday, 12 June.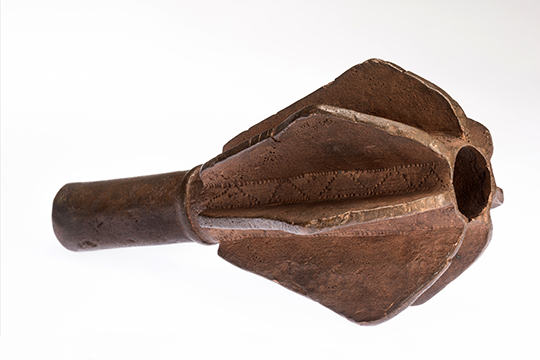 The exhibition is open until 20 November, and will be accompanied by a number of additional programs (guided tours, children's workshops, lectures, etc.), about which the public will be notified in a timely manner.

The realisation of the exhibition was supported by materials from the collections of the following institutions: the Museum of the Serbian Orthodox Church, the "Ras" Museum in Novi Pazar, the National Museum in Belgrade, the National Museum of Kraljevo, the National Museum of Niš, the National Museum of Arandjelovac, the National Museum of Leskovac, the National Museum of Čačak, the Museum in Smederevo, the Museum of Mining and Metallurgy in Bor, the Archive of Serbia, the National Library of Serbia, the Archives of the Serbian Academy of Sciences and Arts, the Library of the Serbian Patriarchate, the "Svetozar Marković" University Library, the University Library of St. Petersburg and the Gallery of Matica Srpska.

The Historical Museum of Serbia is especially grateful for support and blessing for the realisation of the exhibition to Metropolitan Amfilohije of Montenegro and the Littoral, Bishop Athanasius of Mileševa, Bishop of Theodosius of Raška and Prizren, Bishop Justin of Žiča, Bishop Joanikije of Budimlje and Nikšić, to the abbots and monks of the Monastery of Studenica, the Monastery of Djurdjevi Stupovi, the Monastery of Gradac, the Monastery of Sopoćani, the Monastery of Žiča, the Monastery of Končul, the Monastery of Banja in Pribojska Banja, the Monastery of Mileševa, the Monastery of Davidovica, the Monastery of Voljevac, the Monastery of Djurdjevi Stupovi in Budimlje near Berane, the Monastery of Morača, the Monastery of St. George in Stari Nagoričan, the Monastery of St. Nicholas in Psača, the Monastery of Lesnovo, the Monastery of St. Panteleimon in Nereza, the Monastery of St. Nikita in Banjani, and to the clergy of the Church of St. Peter and Paul in Ras, the Church of St. Nicholas in Baljevac, the Church of St. Achillius in Arilje, the Church of St. George in Mažići and the Church of St. Peter and Paul in Bijelo Polje.

Author of the exhibition: Vanja Vuksan
Associates: Marko Vuksan and Vesna Dragović Pop-Lazić
Exhibition layout: Branko Cvijić
Graphic design: Izabela Martinov Tomović and Iva Jotić Lubura
Textile lining for show-cases: Dejana Vučićević
Graphic design of textile lining for show-cases: Maja Gecić
Realisation of the exhibition supported by: Boban Veljković, Andrej Vujnović, Dejan Milosavljević, Nemanja Mitrović, Vladimir Merenik, Ana Ćuk Dragomirović, Olivera Milićević and Nataša Sučević
Technical support: "Home lines", Nenad Nićin, Djordje Nićin and Branislav Mrkojević