OPENING OF THE EXHIBITION "WAITING FOR THE PERMANENT EXHIBITION"
Historical Museum of Serbia
Nikola Pašić Square 11
On Thursday, 20 April 2023 at 5:00 p.m., after the introductory speech by Dr. Dušica Bojić, Director of the Museum, Mrs. Maja Gojković, Deputy Prime Minister and Minister of Culture, will open the exhibition "Waiting for the Permanent Exhibition". As part of the opening ceremony, Nataša Tasić Knežević, soprano, accompanied by Saša Knežević on the piano, will perform the composition "Nymph" by Petar Krstić.

The exhibition will be open for visitors from Friday, 21 April.

In the year that marks its jubilee – the 60th anniversary from the establishment, the Historical Museum of Serbia presents to visitors many of the most valuable items from its collections, with the exhibition "Waiting for the permanent exhibition". The exhibition was conceived in such a way as to give an insight into certain parts of the future permanent exhibition – although without any pretensions as to including all of its topics.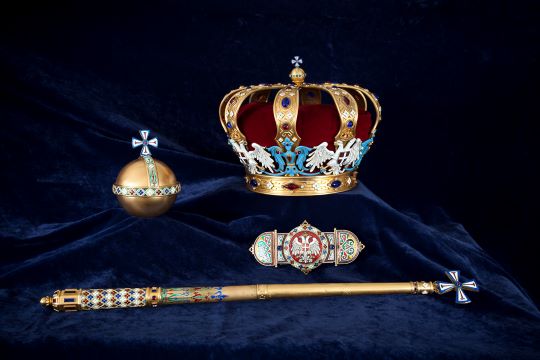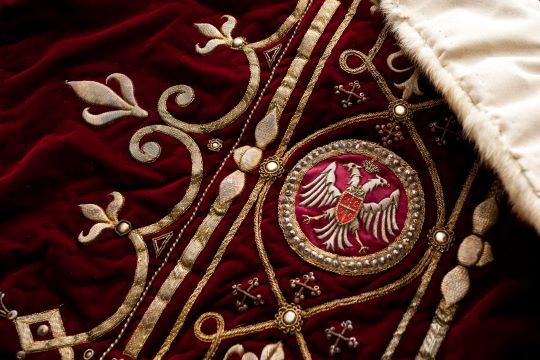 The central and flank halls house the objects that belonged to the founders of the Karadjordjević and Obrenović Dynasties, and their heirs. In the rest of the exhibition, further memorials to the past are presented – the first Serbian states, the Nemanjić Dynasty, the gradual falling under Ottoman rule, and the Despotate, the last Serbian state, and the ruling Lazarević and Branković families.

Among the numerous original exhibits that belonged to these two ruling houses and which now represent our only memorial of them, the insignia of King Peter I Karadjordjević made for his coronation in 1904 must be singled out for their historical importance. In addition to the globe, the sceptre and the coronation cloak, the only preserved Serbian crown, cast from the iron handle of the cannon manned by Vožd Karadjordje, who led the fight for liberation one hundred years earlier, compels our immediate attention.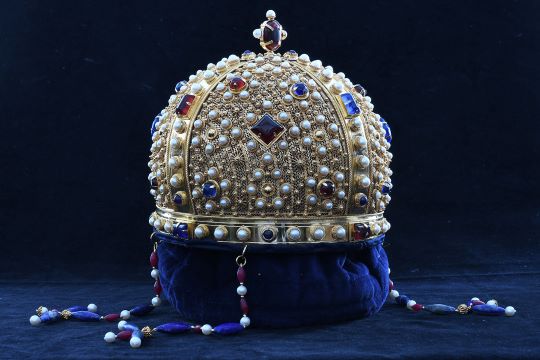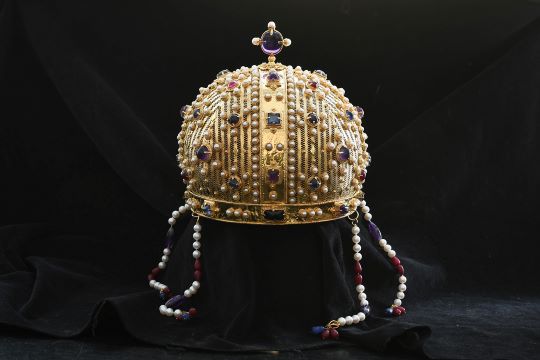 To pay tribute to the legacy of the mediaeval Serbian dynasties, the Historical Museum of Serbia has undertaken the creation of reconstructions of the greatest symbols of power – the crowns of the rulers, which are now being exhibited to the public for the first time. The crowns of Emperor Dušan, King Milutin and Despot Stephan Lazarević are made by filigree artist Goran Ristović Pokimica, the crown of Empress Helena by sculptor Jasminka Brkanović, and the crown of Helena Angel (Anjou) in the goldsmith's workshop of Marselj and Simon Čivljak.

Authors of the exhibition: Dr. Dušica Bojić, Sladjana Bojković and Tijana Jovanović Češka
Exhibition design: Izabela Martinov Tomović

The exhibition has been realised with the support of the Ministry of Culture and Information of the Republic of Serbia.