HISTORICAL MUSEUM OF SERBIA RECEIVES 2017 AWARD FROM ICOM SERBIA
On 9 May 2018, at the House of King Peter I Karadjordjević in Belgrade, ICOM Serbia awarded the traditional annual awards for the best results achieved in international museum cooperation for 2017. NC ICOM Serbia, the successor to NC ICOM Yugoslavia, one of the founders of the largest international museum association in the world, awarded the prizes for exceptional results in international museum co-operation during 2017 to: the Museum of Naive and Marginal Art in Jagodina, for the best institution, the Gallery of Matica srpska, for the best project, and the City Museum of Belgrade, for the best publication.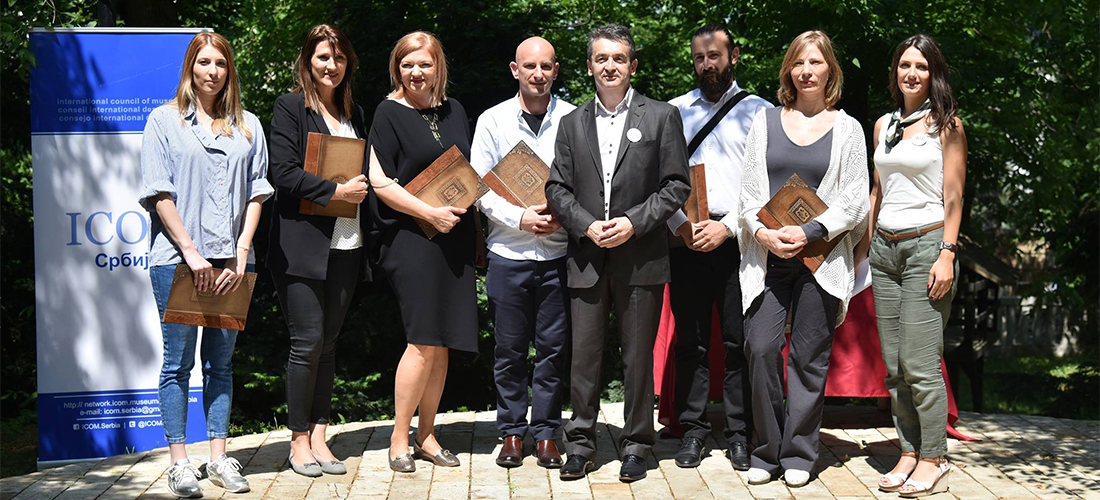 As ICOM Serbia has supported Serbia's national museum event "Museums in Serbia, from 10 a.m. to 10 p.m. for ten days" since its foundation, NC ICOM Serbia awarded "Museums of Serbia for 10" special recognitions for 2017. The awards were presented by Slavko Spasić, President of NC ICOM Serbia, to colleagues from the Paraćin Regional Museum, the Historical Museum of Serbia, the National Museum of Kraljevo, the National Museum of Pančevo, the "Pavle Beljanski" Collection from Novi Sad and the "Gradac" Centre for Culture, Education and Information in Raška.