The exhibition coordinator: Dejan Ristić
22 April - 22. June 2021
The Committee for Jasenovac of the Serbian Orthodox Church, the Museum of Genocide Victims and the Historical Museum of Serbia have organized an exhibition entitled "The Holy New Martyrs of Jasenovac in the Light of Resurrection", consisting of works by the nun Marija (Antić), a member of the Serbian Orthodox Monastery of the Nativity of St. John the Baptist (Jasenovac, Croatia), in the Diocese of Pakrac and Slavonia.

The exhibition will be opened on 22 April – which has been commemorated in the Republic of Serbia as The Day of Remembrance of the victims of the Holocaust, genocide and other victims of fascism in World War Two, in memory of the 1945 break-through of the last prisoners of the Jasenovac camp, which operated within the Independent State of Croatia.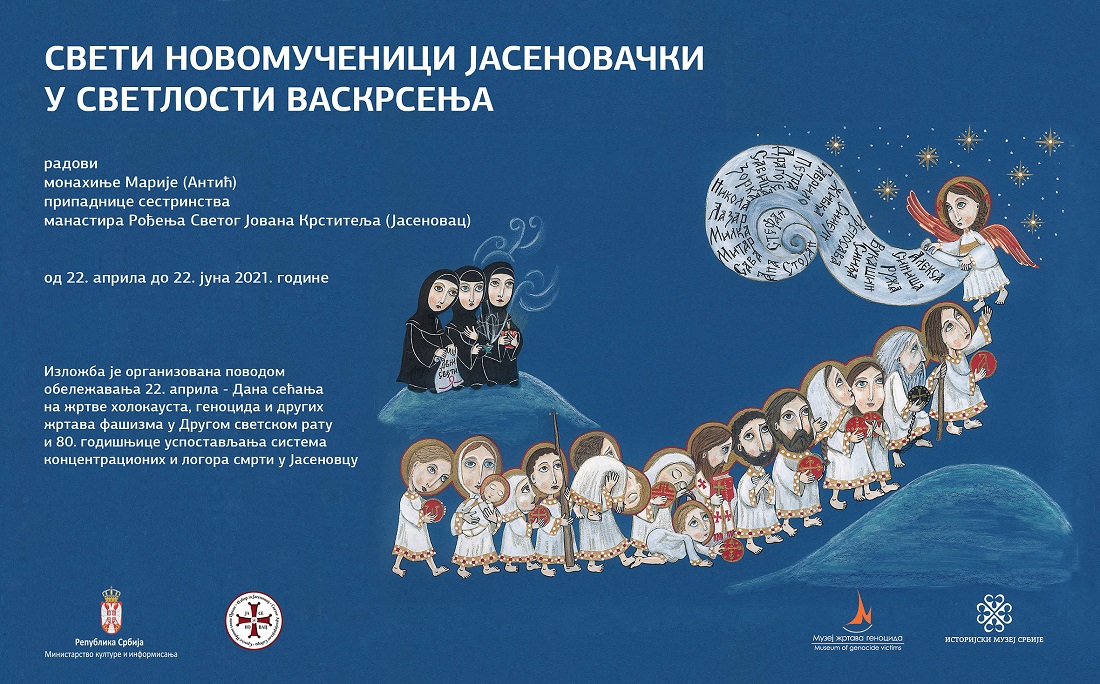 The exhibition is open from 23 April to 22 June 2021, every day except Mondays, from 12:00 to 20:00.

The exhibition coordinator is Dejan Ristić, the historian.

Admission is free.