Exhibition author: Tijana Jovanović Češka
19 October 2021 - 20 November 2022
On Tuesday, 19 October 2021, at 4 p.m., after the introductory speech by Dr. Dušica Bojić, Director of the Museum, Mrs. Maja Gojković, Minister of Culture and Information of the Republic of Serbia, will open the exhibition "From Biedermeier to Mediala – Painting of the 19th and 20th centuries in the Historical Museum of Serbia".

The exhibition, authored by Tijana Jovanović Češka, Museum Advisor, will premiere to the public, exclusively from the artistic aspect, selected works of art executed in oil. During the almost 60 years of its existence, through gifts, purchases and commissions, the Museum has enriched its Art Collection, which today consists of about 4,000 different works of art, until now only occasionally presented to the public, as accompanying, illustrative museum material.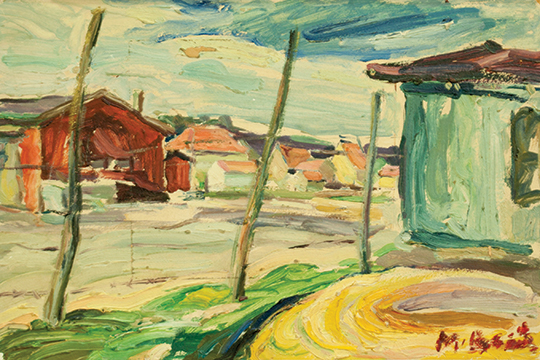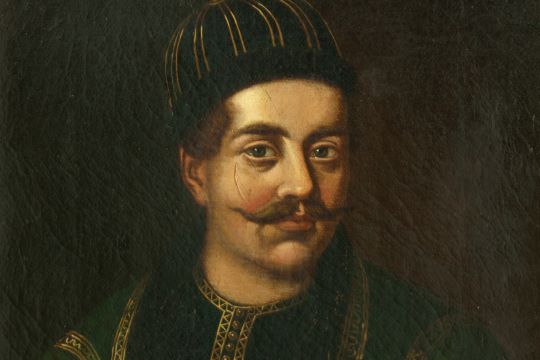 Because of the nature of the exhibition space, the concept of the exhibition is based on special, more freely combined units, which present the chronological and stylistic development of Serbian painting during the 19th and 20th centuries. The sections of the exhibition are connected thematically to historical events in Serbia and the neighbouring region, and are entitled: "Portrait as historical source", "The Karadjordjević Dynasty and wars for the liberation of Serbia", "World War Two in the works of artists", "Visual art in World War Two POW camps", "Art in the time of Socialism", "Portrait and landscape painting" and the "Mediala Art group".

Thematically, the exhibition is dominated by the portraits of various individuals: insurgents, rulers and members of the two Serbian dynasties, military officers, civilians, persons from rural areas, and children; landscapes, historical compositions, and icons as examples of religious painting, are also represented.

The exhibition includes more than a hundred original paintings, as well as sketches and copies, by almost all the important painters from this part of the Balkans in the previous two centuries: Arsenije Petrović, Uroš Knežević, Stevan Aleksić, Živorad Nastasijević, Paja Jovanović, Uroš Predić, Djordje Krstić, Stevan Todorović, Branislav Mirković, Miodrag Mića Popović, the artists gathered in the Mediala Art Group, and many others.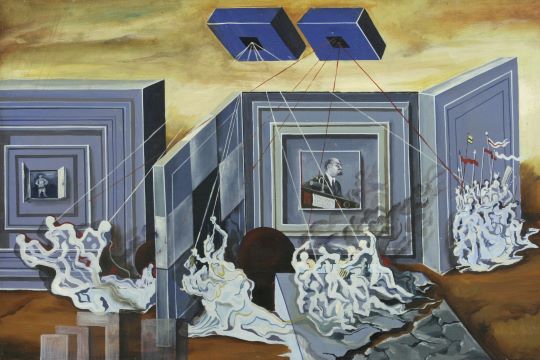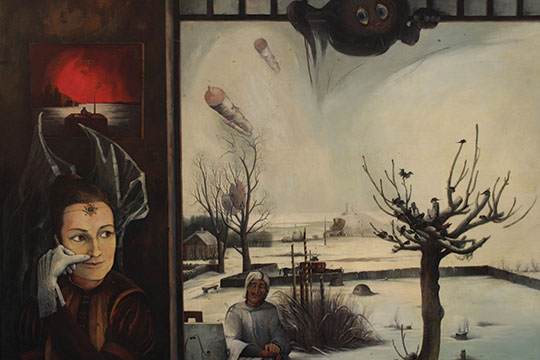 Although the exhibition accompanies those works of the Art Collection which were executed in oils and collected up till 2019, as catalogued in "Painting of the 19th and 20th centuries in the Historical Museum of Serbia", it also presents new acquisitions, such as the Portrait of King Alexander Karadjordjević, the work of Spiridon Bocarić, and the Portrait of Queen Maria Karadjordjević, the work of an unknown artist. Although commissioned during the1970s for the permanent exhibition in Bela Crkva, the then censored painting by Miodrag Mića Popović "7 July – The Uprising of 1941", will be exhibited for the first time.

Author of the exhibition: Tijana Jovanović Češka
Exhibition design: Izabela Martinov Tomović
Catalogue: Iva Jotić Lubura

The exhibition has been realised with the support of the Ministry of Culture and Information of the Republic of Serbia.