THE EXHIBITION "TUNISIA IN THE GREAT WAR: ON THE ROAD OF COMMON MEMORY" HAS OPENED
The Embassy of the Republic of Serbia in Tunisia
On May 7, the exhibition "Tunisia in the Great War: On the Road of Common Memory" was opened at the Embassy of the Republic of Serbia in Tunisia, which includes the Historical Museum of Serbia's exhibition "Serbs in North Africa 1915–1919".
The curator of the exhibition is Dr. Pierre Emmanuel Jules, professor of history and Tunisian delegate of "Le Souvenir Français".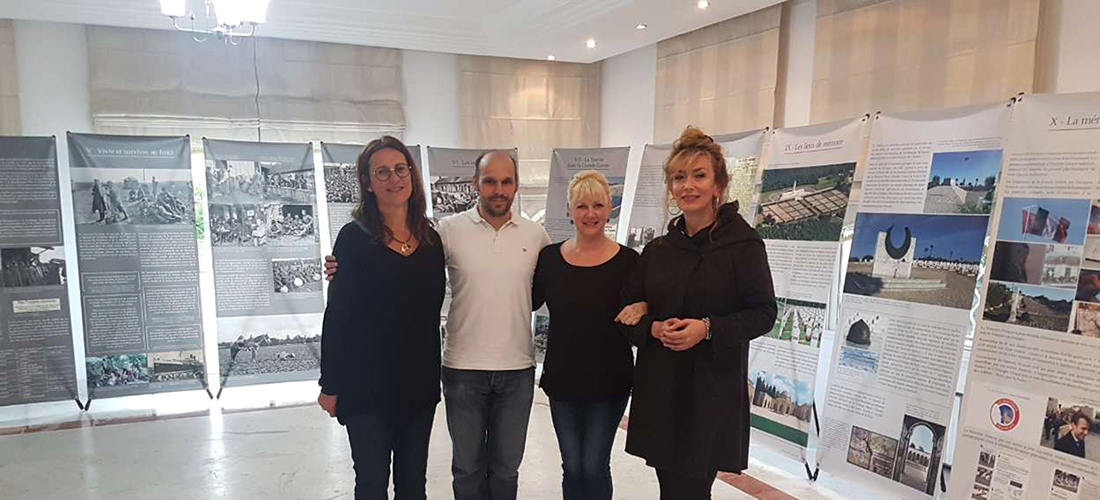 Through numerous photographs, artworks and documents, the exhibition "Serbs in North Africa 1915–1919" offers visitors the opportunity to learn more about the over 63,000 Serbian soldiers and refugees who stayed and recovered their health in Tunisia, Algeria and Morocco between 1915 and 1919, after they had retreated across Albania.

During her stay, Dr. Dušica Bojić gave two lectures to the students of the French Gymnasium in Tunisia, together with Professor Jules.